Learning disabilities are more common than you might think. While over 2% of the population may not sound a lot, it amounts to 1.5 million people. That's one in every fifty of us.
According to figures from the learning disability charity Mencap, 353,000 children in the UK have learning disabilities and 870,000 people of working age (between 18 and 64).
But what exactly are learning disabilities? How do they affect people, and what support is there from the NHS and elsewhere?
What are learning disabilities?
The NHS defines learning disabilities as a significantly reduced ability to understand new or complex information, learn new skills, or cope independently.
Learning disabilities are caused by something affecting the development of the brain either during pregnancy or birth or in early childhood.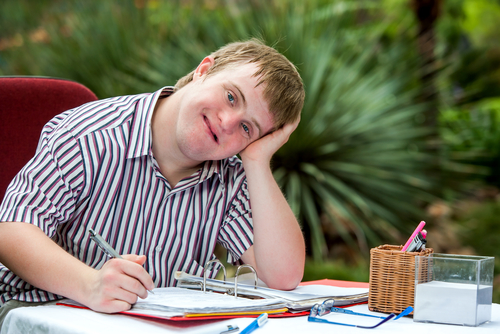 Some conditions are inherited within specific genes passed from the parents, such as Fragile X or chromosome abnormalities like Down's syndrome or Turner syndrome.
Very premature or complex births, especially with a lack of oxygen to the brain, can cause learning disabilities, as can the mother's health during pregnancy.
How much people's lives are impacted depends on the specific condition and varies from person to person.
People with mild learning disabilities can often live independently, work and lead fulfilling lives. Others will require regular, daily or even hour-to-hour help to keep them safe and healthy.
Disabilities v difficulties
Conditions that have a lifelong impact on a person's intellectual capacity are learning disabilities. Down's syndrome or cerebral palsy would be two of the more widely known conditions.
Learning difficulties, such as dyslexia, dyspraxia, autism, or attention deficit hyperactivity disorder (ADHD), are different conditions.
The difference is around intellectual capacity.
With learning disabilities, a person's brain has not been able to develop fully, making it harder for them to do new or complex things.
Whereas for someone with learning difficulties, their intellectual ability isn't reduced, but there is still an obstacle to a specific form of learning. For a person with dyslexia, that obstacle could be processing information in written form or trouble focussing or being organised for a person with ADHD.
NHS support
People with a learning disability tend to have worse mental or physical health. That's why the NHS does free annual health checks.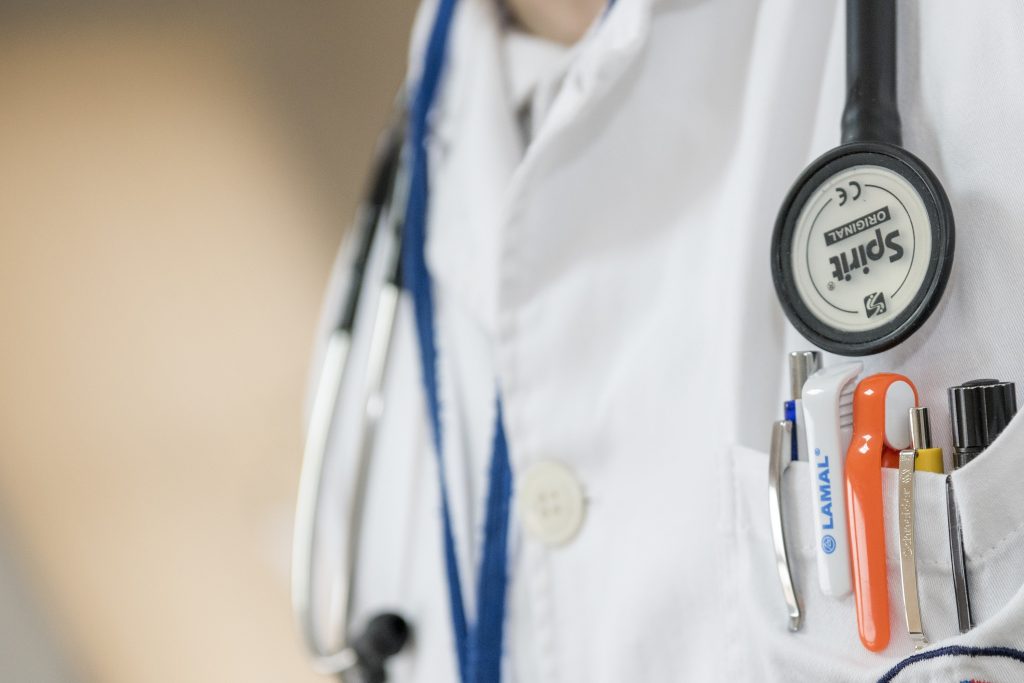 As long as you, or someone you care for, are aged 14 or over and on your GP's learning disability register, they will send an invitation every year.
Health checks are about finding out how you are feeling. You can talk about your health and any medicine you take or treatment you are having.
Your health check will be done by a Doctor, Nurse, Health Care Assistant or Clinical Pharmacist.
They will be able to spot any possible health problems. Finding illness early is the best way to stay healthy.
It's also a chance to make sure you, your family and any other careers get the support you all need.
Wider Support
Because it varies how learning disabilities affect people, the level of support people need can also be very different.
Lots of support is available, from care visits and equipment to respite for careers.
Newcastle City Council has an Adult Learning Disability and Autism Team who are here to help.
The team can arrange assessments and direct you to support about how to access and pay for the assistance you need.
Reasonable adjustments
When you or someone you care for comes to a GP practice or uses another NHS service, it's important you are comfortable.
Making changes to help people use NHS services is called making reasonable adjustments.
Whether you need more time for your appointment, easy read information or somewhere quiet to wait, the NHS can help.
It's a legal requirement for the NHS, and you have the right to ask for reasonable adjustments to be made. This video explains more: